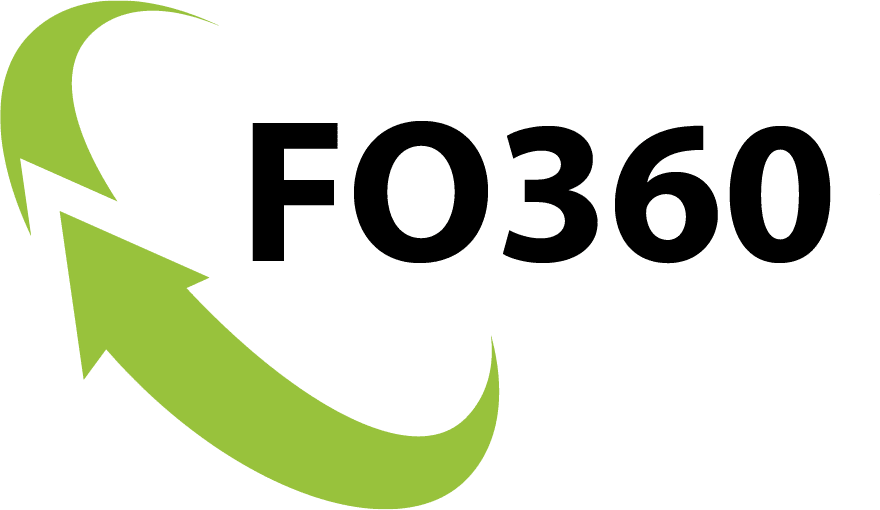 No matter what the size of your business is, there's something we all have in common: not enough people to manage all of the things. If you're like most business executives, you're probably wearing many hats, which means you don't have time to research things like flexible spending accounts or the latest advancements in HR.
The good news is, you don't have to waste time figuring these things out. We are here for you to lean on for ALL your insurance and risk management services – and more.
—> Enter FO360, the newest offering from our five-star rated insurance and risk-management agency.
FO360 is provided to all our business customers at NO COST. If you are a business client, you can access the free products and services within one of four FO360 packages based on the size of your company. Packages include:
CORE | ENHANCED | KEY | PREMIER
Read on to discover how you can benefit from FO360!
---
FO360 CORE
Our CORE clients are the foundation of Fusco Orsini & Associates!
If you are one of our CORE clients, it's likely that you do not have team members to run every area of your business. We are here for you.
Free services provided to CORE clients include a 24/7 self-service portal, a mobile app, and a dedicated property & casualty team.
Furthermore, you can rely on us for certificate issuance and employee benefits consulting.
While developing FO360, we surveyed several vendors to find those that will best serve you.
We contract with vendors to provide competitive pricing through negotiation and a vetting process.
We want only the BEST for you and at the most competitive rate!
Here are some additional non-insurance consulting services that you can access at preferred pricing.
Compliance Documents

Employee Assistance Program (EAP)

Document Verification, Compliance, and Tracking Service (i.e., subcontractors, vendors)

Executive Benefits

Flexible Spending Account

HR Advisory Services Including Cloud-Based Company Intranet

Minimum Essential Coverage Plans

Nurse Triage Membership

On-Demand Risk Management, Safety, and Compliance Pros

Worksite Plans

401(K)

CLICK HERE TO DOWNLOAD OUR CORE CLIENT FLYER OR HERE FOR OUR CONSULTING SERVICE OFFERINGS
---
FO360 ENHANCED
We add to FO360 CORE for our ENHANCED clients.
This is the next level of value-added products and services we provide to you at no cost.
When considering your business needs at the ENHANCED level, we determined that the following support is necessary. In addition to all benefits within FO360 CORE, you get:
Risk Management & Compliance Portal

Claims and Audits Support

Employee Benefit Communication Campaigns

Benefits Administration and Enrollment Platforms

READ MORE ABOUT FO360 ENHANCED HERE!
---
In addition to the services listed above, here are other services ENHANCED clients should consider.
COBRA ADMINISTRATION

COMPLIANCE SERVICE SUITE (5500 REPORTING AND ACA REPORTING)
---
FO360 KEY
As a KEY client, you are likely a larger business that requires additional services to run at maximum efficiency.
That is why we added the following services to our CORE and ENHANCED offering.
Virtual Training Center

Experience Modification Analysis and Planning

EASE Benefits and Employee Insights Report

Industry Benchmark Reporting

CLICK HERE FOR THE FO360 KEY FLYER
---
FO360 PREMIER
FO360 PREMIER is our most robust offering of products and services to serve large companies. We are proud to deliver a total solution that our firm believes is the best in its class and unmatched by competitors. You can enjoy all of the free products and services within CORE, ENHANCED, and KEY offerings, plus:
HR Advisory Hotline

Review of Insurance Requirements

Health Management Consulting

Concierge Enrollment Service

Self-Funded Plan Analysis

CLICK HERE TO LEARN ABOUT FO360 PREMIER
---
NON-INSURANCE CONSULTING SERVICES
While developing FO360, we surveyed and contracted with several vendors to identify non-insurance consulting services that can help you do business better.
By vetting, negotiating, and scaling these services to clients agency-wide, we've been able to secure very competitive pricing for you.
Regardless of your business size, you can take advantage of our non-insurance consulting services.
CLICK HERE FOR OUR FLYER EXPLAINING ALL NON-INSURANCE CONSULTING SERVICES THAT WE OFFER!
---
LET'S GET STARTED!
This might sound like a lot. But don't sweat it. We are ready to help you identify and take advantage of your free package (CORE | ENHANCED | KEY | PREMIER). Please feel to reach out to our team so you can start taking advantage of these free added services OR watch a tutorial video here.