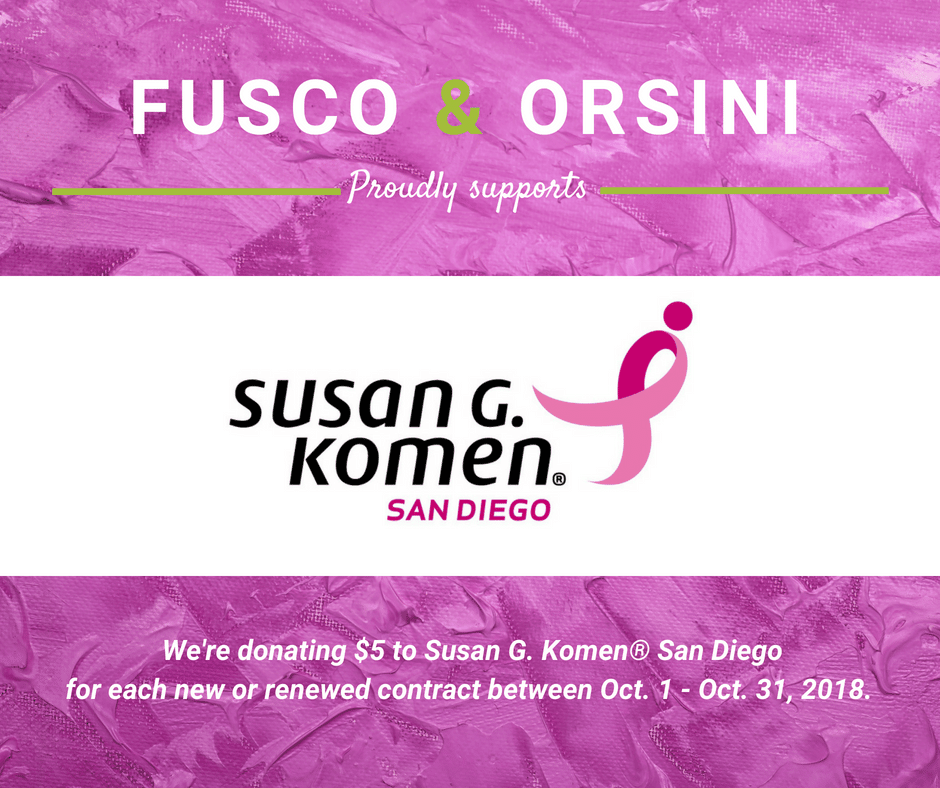 As National Breast Cancer Awareness Month approaches, we are proud to announce our participation in "Promotions That Give Back" benefitting Susan G. Komen San Diego. Komen San Diego is the only organization that studies San Diego County to identify the gaps in breast cancer care and the barriers to health access. Komen San Diego then provides the community with breast health services to fill the gaps and increase access to early detection and quality treatment. 
Komen San Diego saves lives by supporting:
Free mammograms
Free diagnostic services for women who are uninsured or underinsured
Help with life expenses, medical expenses, rent, food, child care and transportation
Public awareness and education about breast cancer issues
Support for women diagnosed with cancer who are enrolled in treatment programs
Public Policy and Advocacy to translate the Komen promise to end breast cancer forever into action at all levels of government
Research to discover and deliver the cures
To support the cause, we're donating $5 to Susan G. Komen® San Diego for each new or renewed insurance contract between Oct. 1 – Oct. 31, 2018. To get started, please call or text: (858) 384-1506 or email mycoverageteam@foagency.com.
Thank you for joining us in supporting this important cause.