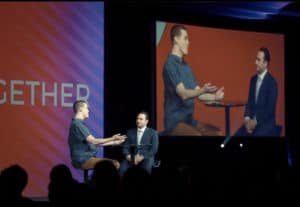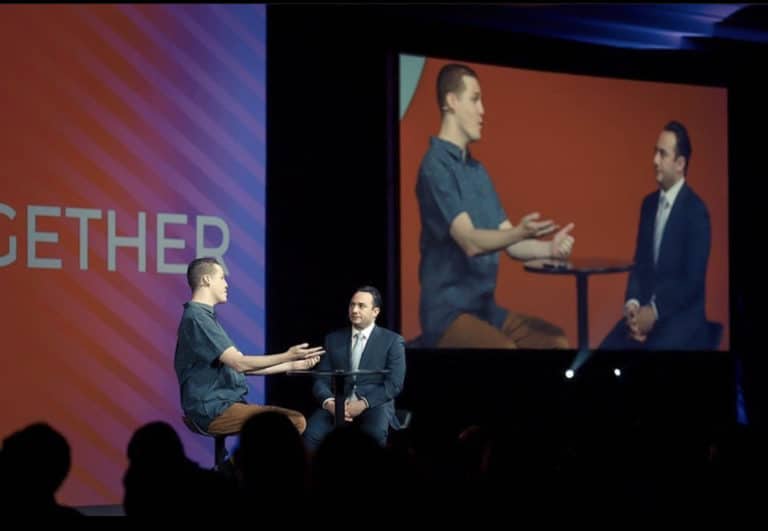 Michael Fusco, president and co-founder of Fusco & Orsini Insurance Services, was invited to speak at a conference of the Insurance Agency Owners Alliance, or IAOA, on January 24, 2020. The annual event drew more than 800 owners and 100 vendors and insurance companies to the Sheraton San Diego Hotel and Marina.
"The theme of my interview was to share and collaborate on ideas to help improve our sector," says Fusco, who the meeting coordinator chose for his experience building a successful agency. "There were a lot of newbies in the audience. I shared mistakes I learned from – and expanded upon training and finding the right people."
The interview-style session was a first for the IAOA Conference, which Fusco says evolves with each event.
"This year it was in San Diego. Next year, it'll be in Tampa," he says. "The group has been incredible; I've learned so much from interacting with fellow agency owners from around the country."
Founded by Nick Ayers and Dave Jackson in 2015, the Insurance Agency Owners Alliance is a fast-growing association of independent insurance agency owners in the country. They aim for selfless innovation and collaboration with fellow agents by banding together for events, webinars, videos, podcasts, luncheons, and more.
"The intention is to bring independent folks together, to collaborate, to share ideas," Fusco explains.
In addition to rubbing shoulders with other independent insurance agents, some of his strategies revolve around maintaining flexibility and continuing to make changes when necessary.
"The industry's ever-changing, and you have to be on top of it. The technology is changing rapidly; you have to know what's out there and stay ahead of it," Fusco says. "Technology is everything. Automation, marketing, CRM – it's all about tech."
Fusco coaches fellow agents to plow through the tough parts of the business and keep learning.
"Subscribe to as many different industry-related publications as you can," he says, suggesting reading material such as Rough Notes, Insurance Journal, and Coverager. "Learn from people who have been there and done it."